SanDisk iXpand Adds Up to 128GB of Storage, Optional Battery to iPhone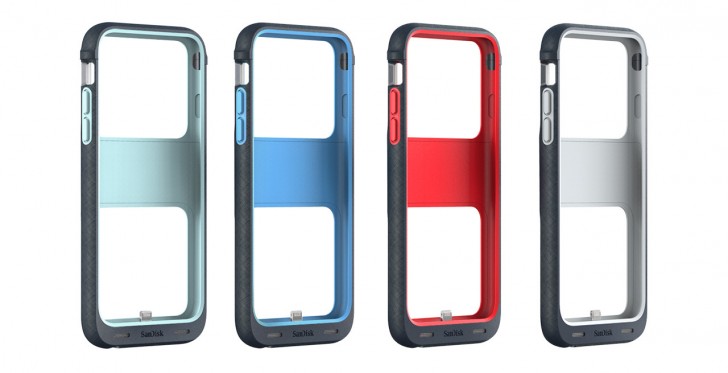 Today, SanDisk unveiled a new line of iPhone cases that aim to solve your storage woes. Just use that severely limited internal space for apps and games, and store all your music, photos, and videos on its new iXpand iPhone case.
The new SanDisk iXpand Memory Case is a case for the iPhone 6 and 6s that comes with integrated storage. The case is available in 32GB, 64GB, and 128GB capacities. There is also an optional 1,900 mAh add-on battery pack.
The case comes with software that allows you to set automatic backup of your entire Camera Roll.
The 32GB model is priced at $59.99, the 64GB one goes for $99.99, while the 128GB version costs $129.99. The add-on battery pack unfortunately doesn't seem to be out yet.