JUUK Launches Early Bird Sale on Stainless Steel Apple Watch Bands
Last month we told you about JUUK, a third party stainless steel Apple Watch bracelet project started by Canadian Eugene Ho on Indiegogo. Unfortunately his Indiegogo campaign only raised just under $14,000, missing the project's final fundraising goal. But Eugene's determination towards this passionate project of his means he has now started to fund the project himself to move it forward as planned–with plans to release 38mm options as well.
Revo Matte Gunmetal on a 42mm Apple Watch Sport in Space Gray
Eugene explained to iPhoneinCanada.ca via email his reasons for keeping this project moving forward on his own:
"I worked hard to find alternate ways to fund this because I believe in it so much.  I think there's a market for beautifully designed and well-made bracelets for the Apple Watch that aren't cheap, exact replicas of Apple's Link bracelet.  After getting so many positive comments from the Apple community about these being the best 3rd party Apple bands out there, that encouragement really pushed me to find a way, and here we are…we've now started production on the 42mm Revo bracelet. Once cashflows allow, we'll be quickly rolling out the 38mm Revo, the 42mm Locarno and a few other 38mm designs that we are already working on that will give a lot of unique personality to the Watch."
So this means for those interested in one of the nicest stainless steel Apple Watch bracelets available, you can start pre-ordering them now with free International shipping via Hong Kong Post (starting in October).
There is a 3-tier pre-order discount right in place right now, with the biggest savings available in the month of August:
August: $60 off
September: $50 off
October: $40 off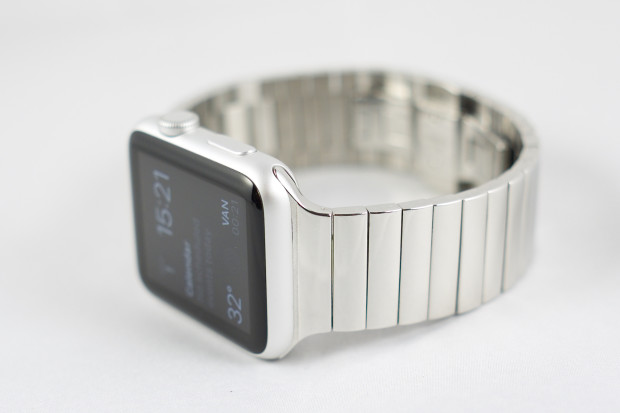 Revo Polished on a 42mm Apple Watch Sport
Right now, watch bands are only available in 42mm and limited to the stainless steel Revo line, which also includes the newly added gunmetal edition, geared towards Space Gray Sport users. These normally are priced at $195 for the Revo Brushed and Polished band and $225 for the Revo Matte Gunmetal band.

These JUUK Apple Watch bracelets have customizable precision links to fit your wrist, and includes a small screwdriver for you to do so. They are made with 316L stainless steel and have a double push button butterfly clasp.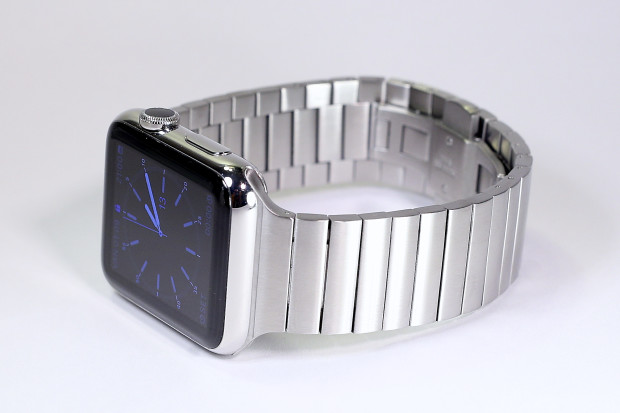 Revo Matte on a 42mm Apple Watch
If you're looking for a high quality third party stainless steel Apple Watch band, made by a watch enthusiast that works in the industry, JUUK is calling your name. They are by far the nicest looking third party stainless steel bands we've seen to date.
Click here to visit JUUK's website to place your pre-order and save $60 off for August.